Welcome to our nonprofit site!
About Our Web Page
This site will present our organization's cause or ideas to the world. As communicating isn't always easy, we'll try to include photos and images that convey our message. We'll also include specific information about our organization and its members, so no one forgets the people behind the pictures. On this home page, we'll introduce our cause or message. We'll also try to include a picture or two that represents the kind of work we do.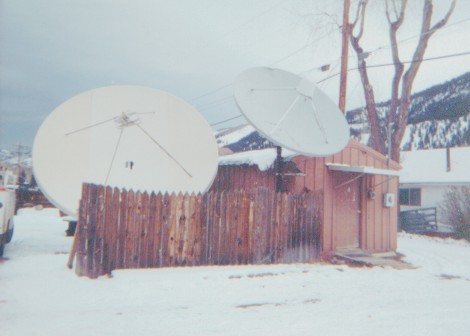 Mission Statement
Lake City Radio was formed 11/1/2000 to offer public access broadcasting for Hinsdale County, Colorado. Also to offer postings of up-coming events, local meetings, job listings, local news & weather, and a learning activity for Lake City School children and other community members.
Lake City Radio has been broadcasting for 2 1/2 years with the help of Rocky Mountain Cable, and the support of our underwriters and members. But, due to the FCC not allowing anyone to apply for a broadcasting license, we will be shuting down until such time that we will be allowed to expand to an airwave signal.
Lake City Radio would like to thank all who have given time and money to our organization, and hope we will be able to begin or broadcast sometime in Summer 2004.